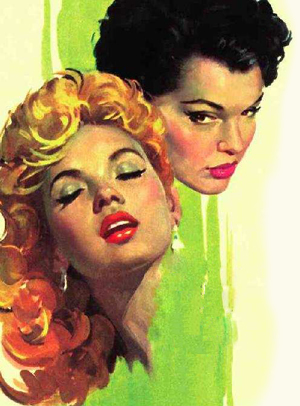 Ann Bannon is the author of a series of five lesbian pulp novels known as "The Beebo Brinker Chronicles." Written from 1957 to 1962, the books were bestsellers when they were first released, and have had remarkable longevity, especially for genre fiction. They have been published in five different editions and in several languages, and are often taught in women's studies and LGBT studies courses. The books' popularity and impact have earned Ann Bannon the title of "Queen of Lesbian Pulp Fiction," as well as numerous awards for pioneering gay and lesbian literature. A play based on her books has been produced twice in New York and now all over the country, from Boston to Seattle. A TV series is currently under development.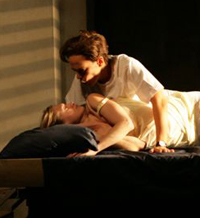 What's New
All of Ann Bannon's Beebo Brinker books have now been published by Cleis Press as audio books—see links on the Books page.
Ann's books have been adapted into a play "The Beebo Brinker Chronicles," by Kate Moira Ryan and Linda S. Chapman. The New York Times called Beebo Brinker Chronicles "Fabulous!" and the play won the 2008 GLAAD (Gay & Lesbian Alliance Against Defamation) Media Award. The play opened Off-Broadway at 37 Arts in March 2008 for a ten-week run, after a successful Off-Off Broadway production by The Hourglass Group in 2007. A West Coast debut at Brava Theater in San Francisco and a Buffalo United Artists Theater production in Buffalo, NY followed in February/March 2010. A Seattle production of Beebo Brinker Chronicles opened in September 2011, and other productions have followed.
See photos from the wonderful 2011 Seattle production here and here.
See photos from the 2007 NYC production and the 2010 San Francisco production
Watch a Good Morning America interview with producer Lily Tomlin, actress Jenn Colella, and director Leigh Silverman